INTAMSYS 3D Printing Systems
| INTELLIGENT ADDITIVE MANUFACTURING SYSTEMS |

Infinite Possibilities
Our newest addition to available 3D printing equipment, INTAMSYS, now has 4 different models that are suited and optimized for up to thousands of industries.
Print using a wide range of high performance polymers & functional engineering materials that have the ability to meet many of today's extreme environments such as, chemical, impact, thermal, and electrical plus more!
Professional & Industrial 3D Printers starting from $7,500! Learn about the benefits to automate, save material, and save cost by having the INTAMSYS Complete 3D Printing Systems.
FUNMAT PRO 410
Start printing in a variety of high performance materials (PEEK, PEEK-CF, PEKK, ULTEM, PPSU) and engineering materials (PA, PA-CF, PC, ABS) with a large build volume. Your industrial applications deserve an unmatched accuracy, high quality industrial-grade parts and a possibility to iterate faster, even with complex structured parts.
With a simple set up, the FUNMAT PRO 410 is definitely an easy and comfortable to use industrial machine. Smart features like filament jam warning, filament absence warning, power failure recovery will make your printing experience smoother and more pleasant.
Whether you are working in the aerospace, automotive, power & energy or even railway industries, an infinity of applications possibilities lie ahead of you!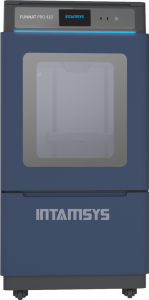 FUNMAT HT
The FUNMAT HT is fully capable of 3D printing high-performance functional materials like PEEK, ULTEM and PPSU, in addition to a broad range of engineering thermoplastics. Users can achieve 50-micron high resolution industrial quality 3D printing of the FUNMAT HT.
Advanced thermal system design of this 3D printer includes a 
90°C constant temperature chamber, 
160°C heated build plate, and 
450°C high-temperature extruder with all-metal hotend. 
Build volume of the FUNMAT HT is 260 x 260 x 260 mm.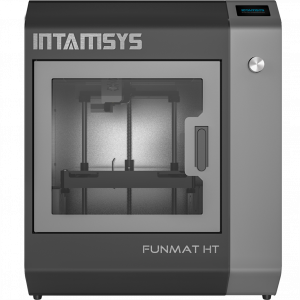 Request Info
FUNMAT PRO 610HT
FUNMAT PRO 610HT is the latest addition to the INTAMSYS 3D printers FUNMAT serie. It is an industrial high-end machine designed for critical requirement functional part test & low volume production. The high build volume of 610 x 508 x 508mm enables you to print big size parts.
The 3D printer's extremely high temperature thermal system includes a 300°C constant temperature chamber,  and a 500°C extruder with all-metal hotend.
Using its dual nozzles, the FUNMAT PRO 610HT is ideal for printing full-size high performance functional materials such as PEEK, ULTEM (PEI), PPSU & more.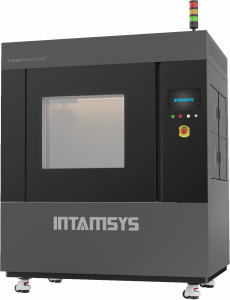 INTAMSYS High-Performance Polymer Materials
View the wide range of 3D Printing material available to meet the demands of any application or environment.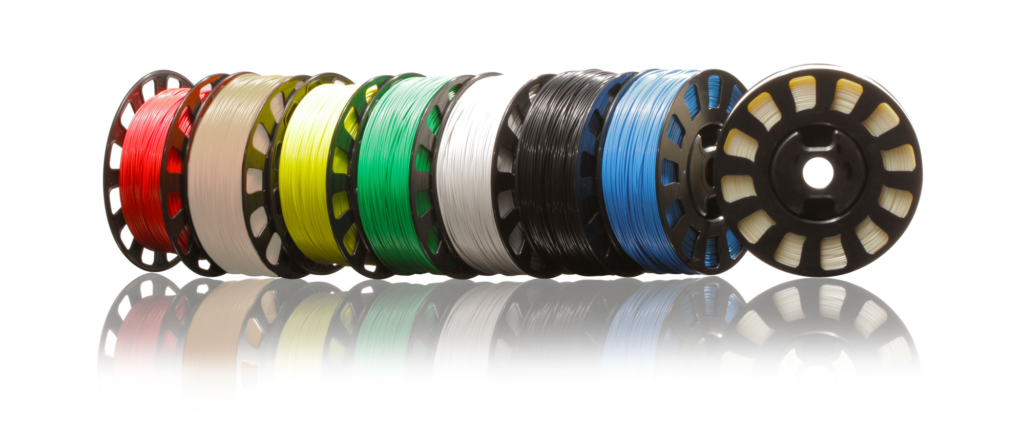 Contact Request Form | 3D Printing Equipment
Schedule a FREE Consultation Today!