BigRep 3D Printing Systems
Leader in Large-scale Manufacturing
Founded in 2014, BigRep are revolutionizing the 3D printing and manufacturing business. With its 1m³ volume, the BigRep ONE opens the gateway to a new dimension of 3D printing and 3D manufacturing, while the BigRep Studio allows fast and precise large-scale 3D printing.
Engineers, architects and designers now have access to large dimension 3D printing at a much lower price with the BigRep ONE and the BigRep Studio. BigRep 3D printers are constructed to feel at home anywhere, in rugged work environments, such as workshops or construction zones, or in tidy offices or studios.
Click a category below to expand it, view the printer and get access to the full product page for the respective system.
BigRep Pro
The BigRep PRO has set a new standard for the industry.  Our next generation of printers are now built with a state-of-the-art Bosch CNC system, enclosed build chambers, and MXT® technology.  Engineering-grade materials, now possible on the BigRep PRO, extend the possible applications for large-scale 3D printing—once a major barrier in industrial AM
Build Volume: 1020 x 970, 985 mm
Materials: ASA, Hi-Temp CF, PRO HT, PA6/66, PETG, BVOH, PLA, PA12 CF
BigRep ONE
The BigRep ONE v3 was created to make 3D printing for large-scale objects as easy as possible. Every detail has received our full expertise and experience — for better quality, higher speed, and increased safety.
Build Volume:1005 x 1005, 1005 mm
Materials: HI-TEMP, HI-TEMP CF, PETG, PLA, PLA Antibacterial, PLA Ultralight, PLX, Pro HT, TPU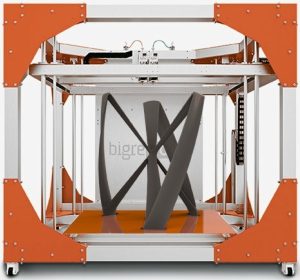 BigRep STUDIO
With the BigRep Studio, we introduce a new dimension of large-scale 3D printing. The print volume of 500mm x 1000mm x 500mm provides space for large objects, while also enabling high precision and faster printing. The size of the BigRep Studio is optimal for setting up the printer in almost every location.
Build Volume:1000 x 500, 500 mm
Materials: ASA, ABS, BVOH, HI-TEMP, PA6/66, PETG, PLA, PLX, PRO HT, PVA, TPU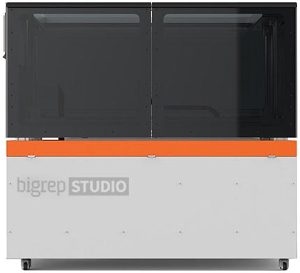 Learn More
HIGH PERFORMANCE & ENGINEERING MATERIALS
ABS

PLA

BVOH

BVOH

PA6/66

PETG

ProHT

HI-TEMP
Contact Request Form | 3D Printing Equipment
Schedule a FREE Consultation Today!