Large Build Volume Industrial 3D Printer
Constructed particularly for large-scale end-use practical elements, the machine is designed to course of the highest-performance engineering polymers in the marketplace, together with PEEK, ULTEM(PEI), and PPSU. The producer has now shared particulars of the FUNMAT PRO 610HT's genesis story, and the way 3D printing within the growth course of paved the best way for shorter lead instances, decrease prices, and a profitable launch.
FUNMAT 610HT
Ever since its debut in 2019, the FUNMAT PRO 610HT 3D printer from INTAMSYS has established itself as an industrial force to be reckoned with. With an impressive build volume of 610 x 508 x 508mm, this high-performance FFF system is the epitome of advanced technology. Equipped with dual extrusion and nozzle temperatures reaching up to 500°C, it outshines its predecessors. The enclosed build chamber can effortlessly maintain a temperature of 300°C, ensuring optimal printing conditions.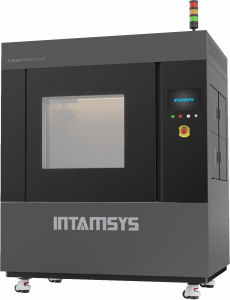 Contact Request Form | 3D Printing Equipment
Schedule a FREE Consultation Today!