The FX10, Markforged's cutting-edge industrial composite 3D printer, represents the culmination of extensive engineering innovation and technological advancement. Evolving from the success of the Markforged X7, its primary objective is to consistently produce robust, precise parts with each print.
Massive Builds, Faster
FX10 features two print head mounted optical sensors. The laser micrometer powers Inspection — in-print dimensional validation — and machine calibration while the new Vision Module will capture detailed images of calibration parts to determine and optimize printer performance.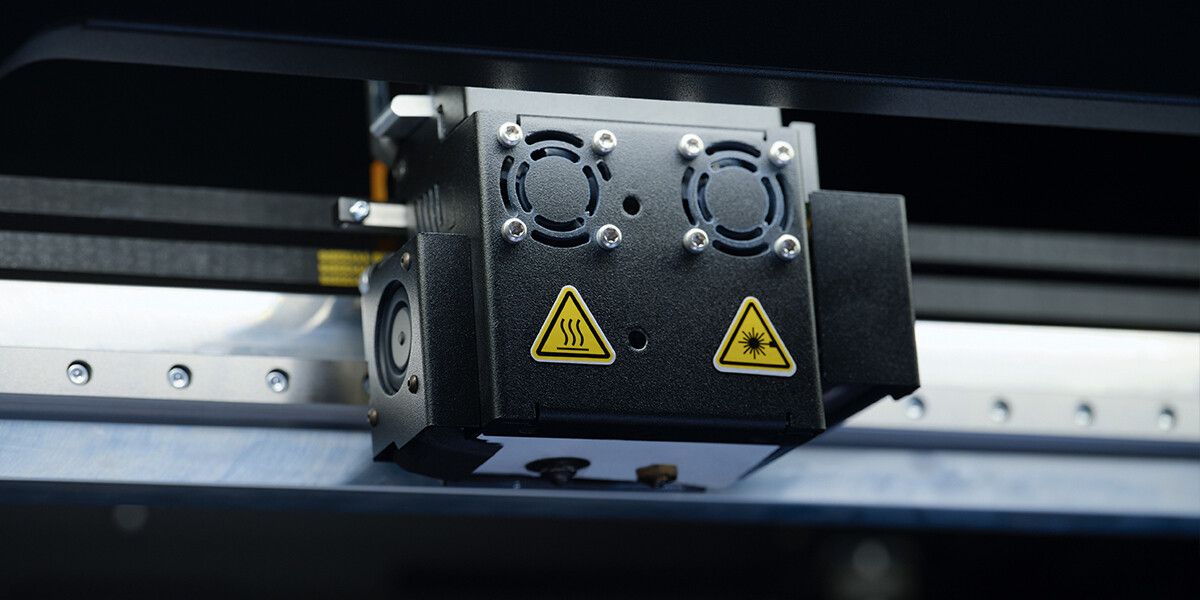 Advanced Material Chamber
An inboard material chamber stores four spools in individually sealed compartments and supports auto material changeover and fast spool loading, reducing user intervention.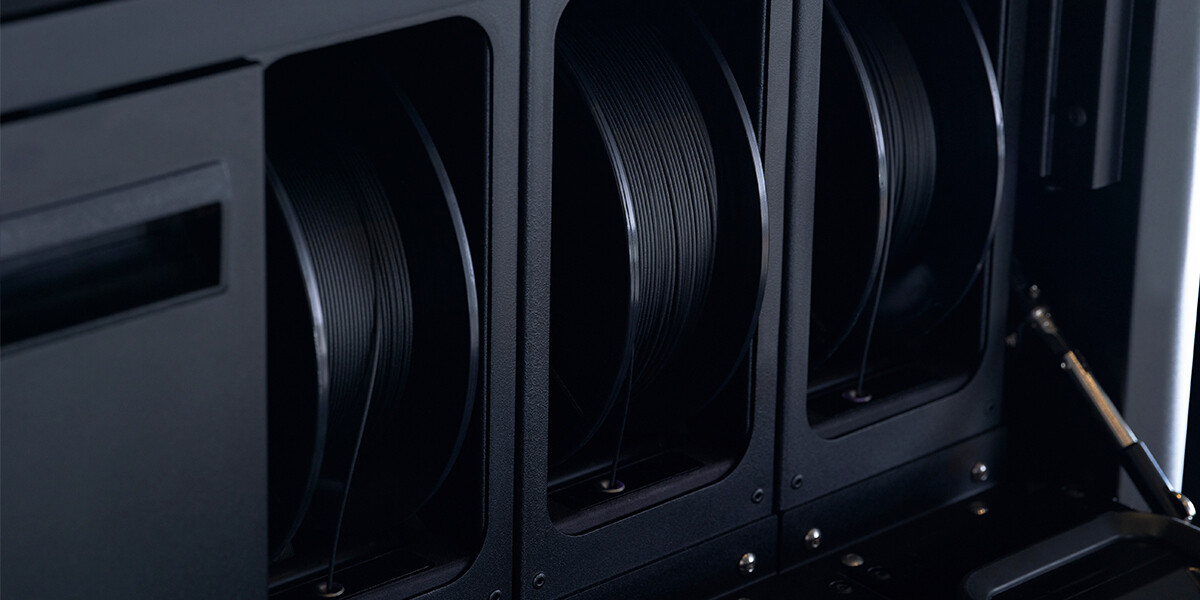 Heated Build Chamber and Vacuum Bed
The FX10 has a large chamber that heats to 60 °C, useful for printing high-quality parts at high speed. The aluminum vacuum bed is also heated and utilizes precision-machine grooves that are scanned by the laser micrometer for calibration..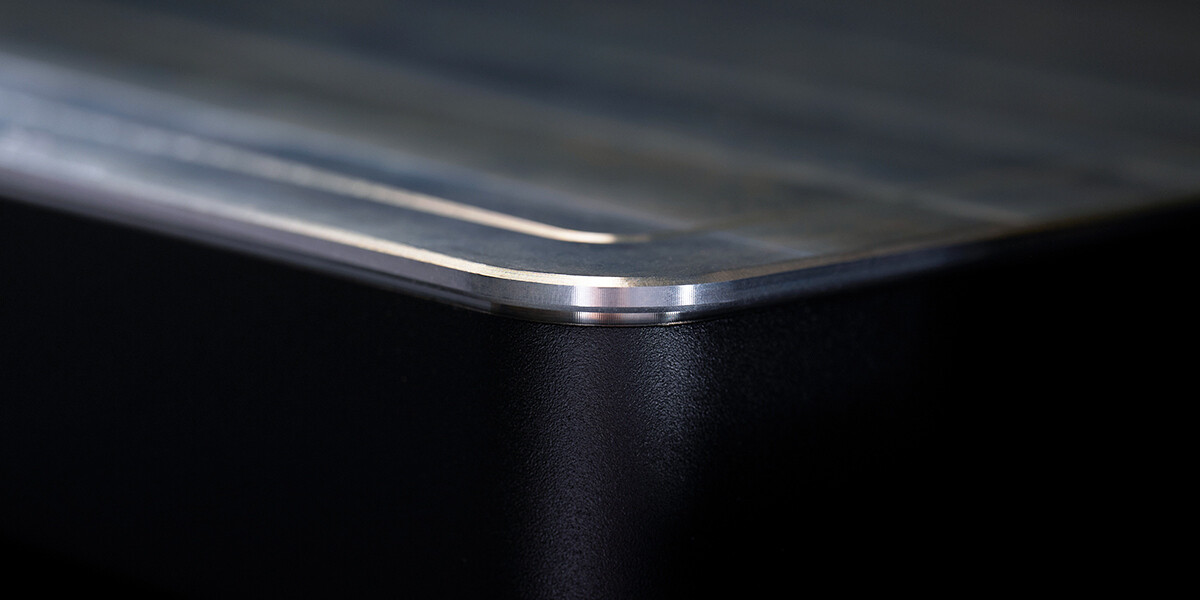 Printing Process

Fused Filament Fabrication, Continuous Fiber Reinforcement
Z Layer Resolution

125µm to 250µm
Printing Media

Polymer Filament, Continuous Fibers
Internal Part Geometry

Closed Cell Infill with Continuous Fiber Reinforcement
Print Bed

Precision Machined Aluminum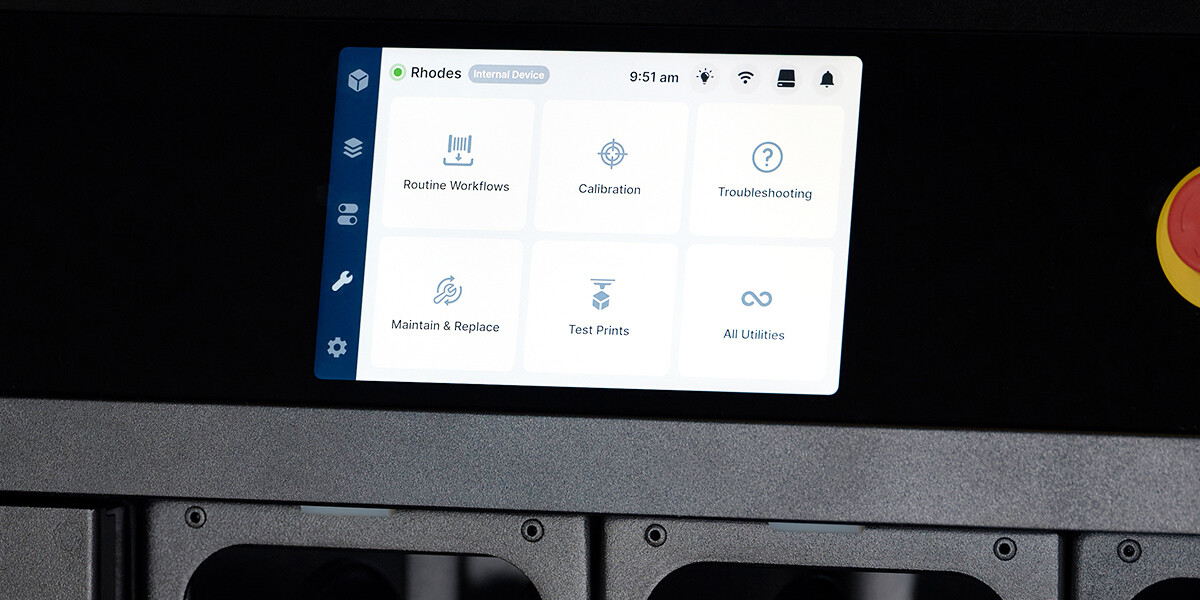 SOLVE BIGGER, AND MORE COMPLEX CHALLENGES
Featuring an innovative modular architecture, the FX10 prioritizes upgradability and incorporates optical sensors mounted on the print head. These sensors verify part accuracy and monitor device health and performance. With automated calibration and material transition capabilities, the FX10 ensures a user-friendly experience, minimizing the need for dedicated operators. Markforged's software governs every aspect of the FX10, enabling users to swiftly transition from CAD to print, share parts across their organization, and oversee fleet performance centrally. As a versatile tool, the FX10 significantly enhances manufacturing productivity and profitability.