Markforged 3D Printing Systems
Rapid Prototyping, Concept Modeling & Additive Manufacturing
Schedule a FREE Consultation Today!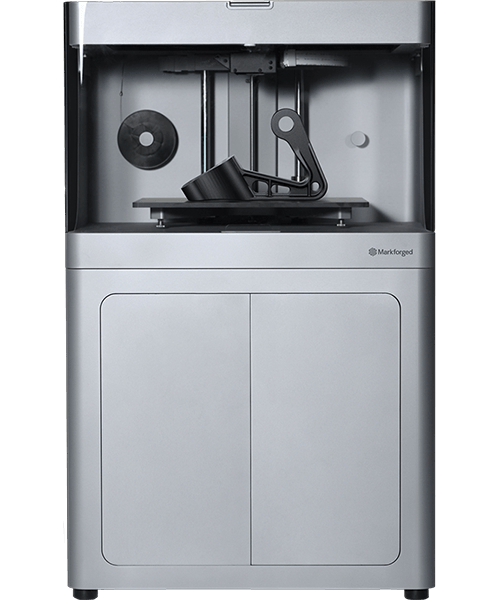 INDUSTRIAL SERIES
Industrial grade, exceptional accuracy, reliability and repeatability. The go-to solution for manufacturing tooling.
Industrial Composites
(Click the link above to view the product's full webpage)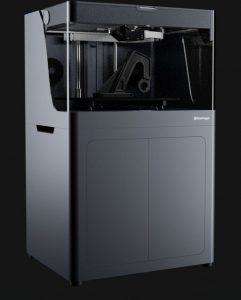 With a built-in laser micrometer, the printer automatically scans the print bed with 1um accuracy to generate a contour map of its surface. By calibrating its measurements with extrusion readings to perfectly set nozzle height and active topography adjustment, the printer ensures your prints come out exactly how you want them.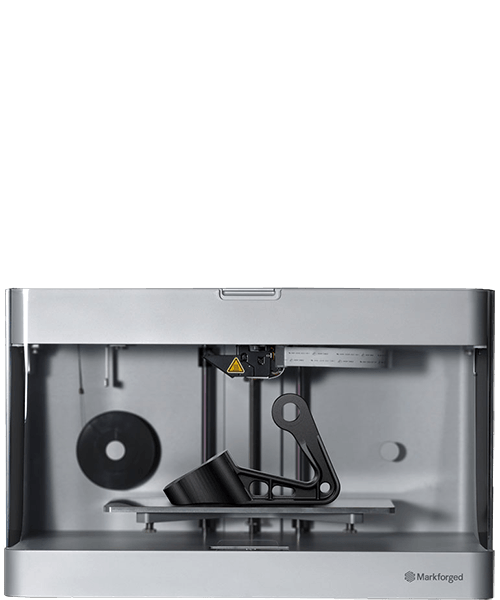 DESKTOP SERIES
The DNA of the Industrial Series in a package that fits on your desktop. The Desktop line won the enterprise printer of the year in 2017.
Desktop Composites
(Click the link above to view the product's full webpage)
The Mark Two Desktop 3D Printer couples unmatched reliability with Markforged's distinct continuous carbon fiber reinforcement to create a system that provides users incredibly strong, versatile parts. The Mark Two is the only 3D printer available that allows users to go from CAD to incredible, end-use parts in just a matter of hours.
(Click the link above to view the product's full webpage)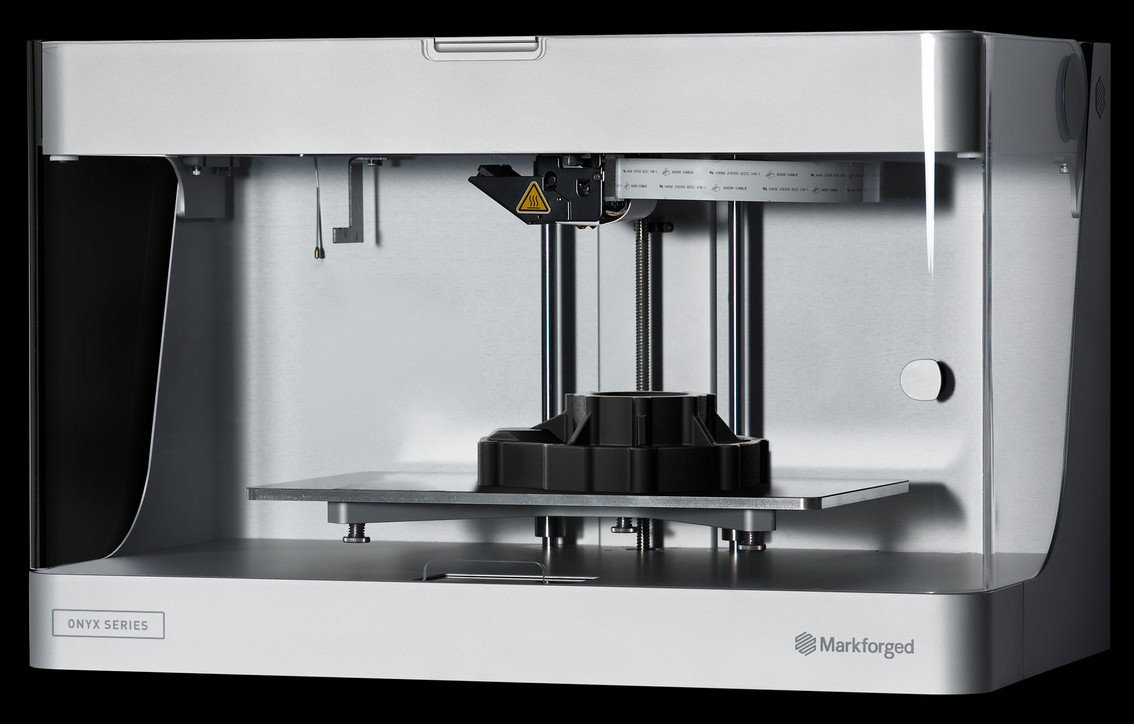 Markforged's Onyx Series 3D Printers are the only 3D printers in the industry completely designed to produce chopped carbon fiber prints. This ground-breaking materials features incredible surface finish, stiffness and temperature tolerance. No competing 3D printers offer you the benefits of constantly improving functionality like the Onyx Series. Start with the Onyx One and create parts for a wide variety of applications using our acclaimed Onyx chopped carbon fiber filament. Step up to the Onyx Pro for the impressive strength of adding continuous fiberglass for strong composite parts.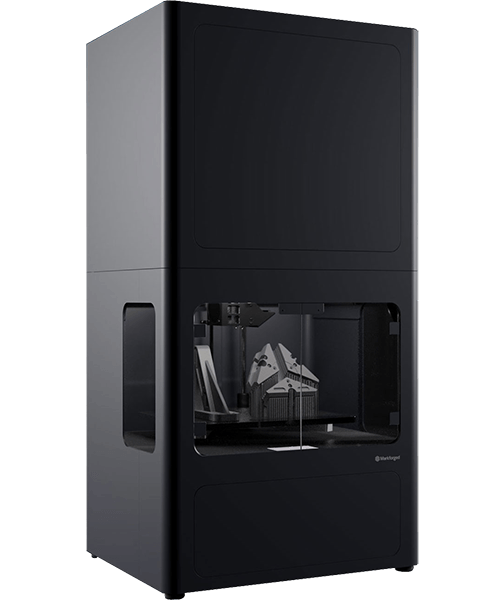 METAL X
Go from design to fully functional metal parts in under 24 hours — the Metal X is an end-to-end manufacturing solution.
Industrial Metal
(Click the link above to view the product's full webpage)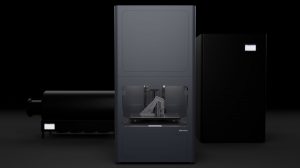 The Metal X 3D Printing system is an end-to-end manufacturing solution, providing users everything you need to go from design to fully functional parts in less than a day. The Metal X is up to 10x less expensive than alternative metal additive manufacturing technologies — and up to a 100x less than traditional fabrication technologies like machining or casting
Engineered from the ground up for unparalleled performance and consistency, FX20 brings our patented composite technology to a larger scale and scope of applications and industries. Capable of printing high-temperature thermoplastics with continuous carbon fiber, this beast of a machine delivers high-strength, aerospace-grade parts at the click of a button.
Enter your info to receive updates about the FX20 3D Printer!
MARKFORGED 3D PRINTER FEATURES
With Markforged, print carbon fiber for parts that are as strong as aluminum and dramatically lighter. For heat tolerance, print with 17-4 Stainless Steel. For anything else, print with Titanium, Aluminum, Kevlar, or one of our 11 other materials to fit any functional application.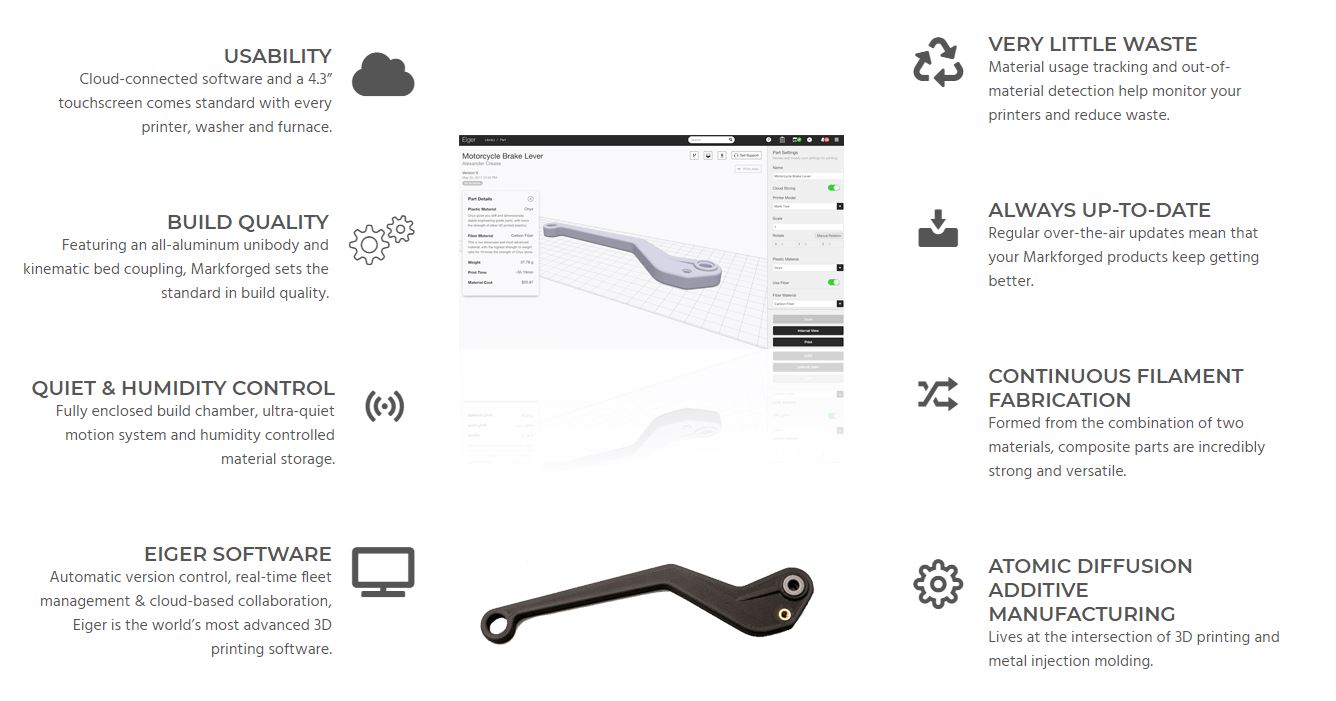 Contact Request Form | 3D Printing Equipment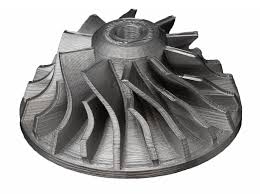 METALS
ONLY AVAILABLE ON METAL X
From stainless steel to superalloys, Markforged offers a full suite of metal 3D printing materials designed to help you manufacture complex parts affordably. Our metal filaments combine the simplicity and safety of FFF printing with the superior properties of advanced metals, bringing metal 3D printing to your benchtop.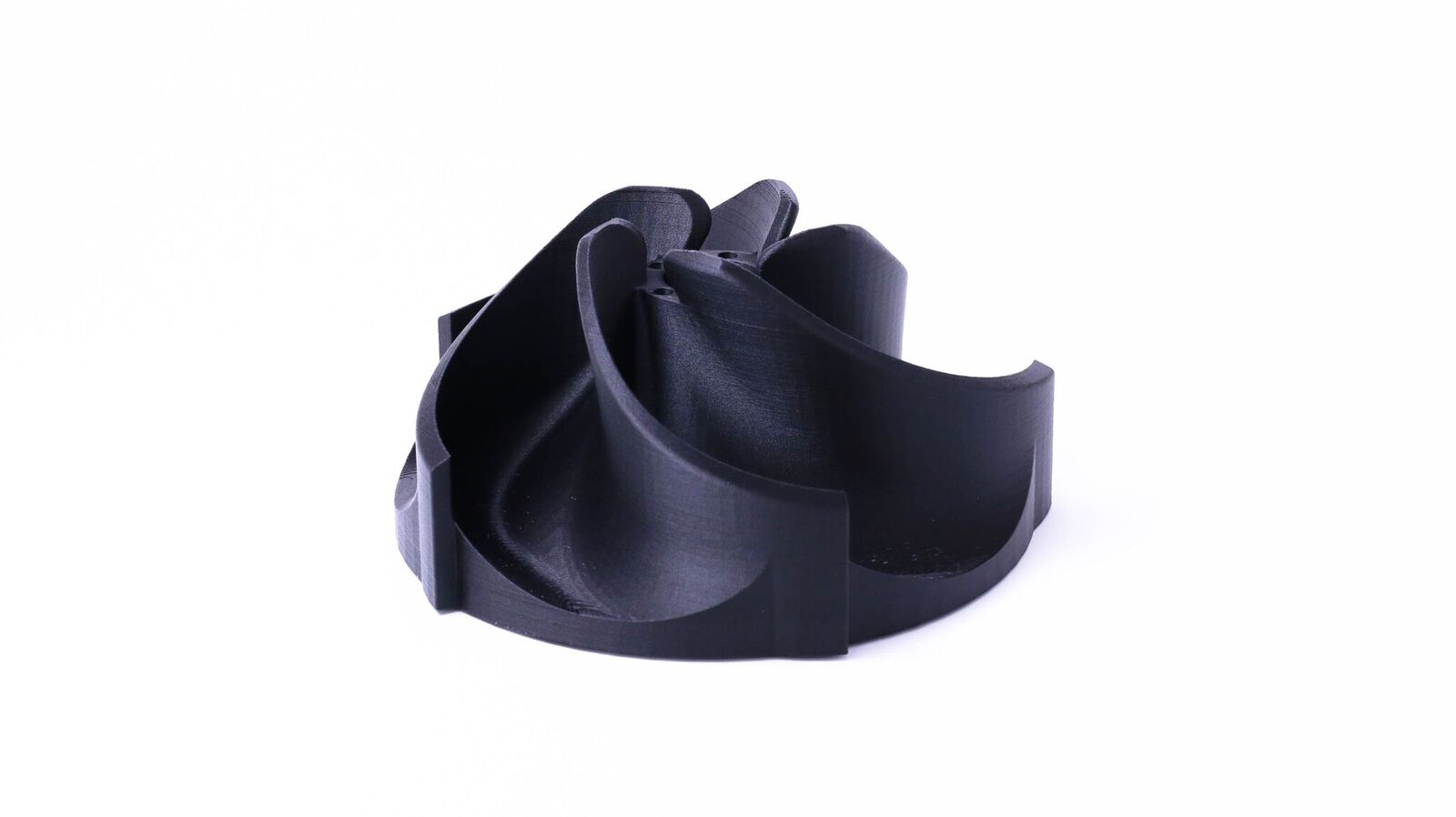 ONYX
Already 40% stiffer than ABS, Onyx provides the foundation for Markforged's 3D printed advanced composites materials. It can be printed on its own or reinforced with any of our four continuous fibers. Nylon mixed with chopped carbon fiber offers a high-strength thermoplastic with excellent heat resistance, surface finish, and chemical resistance.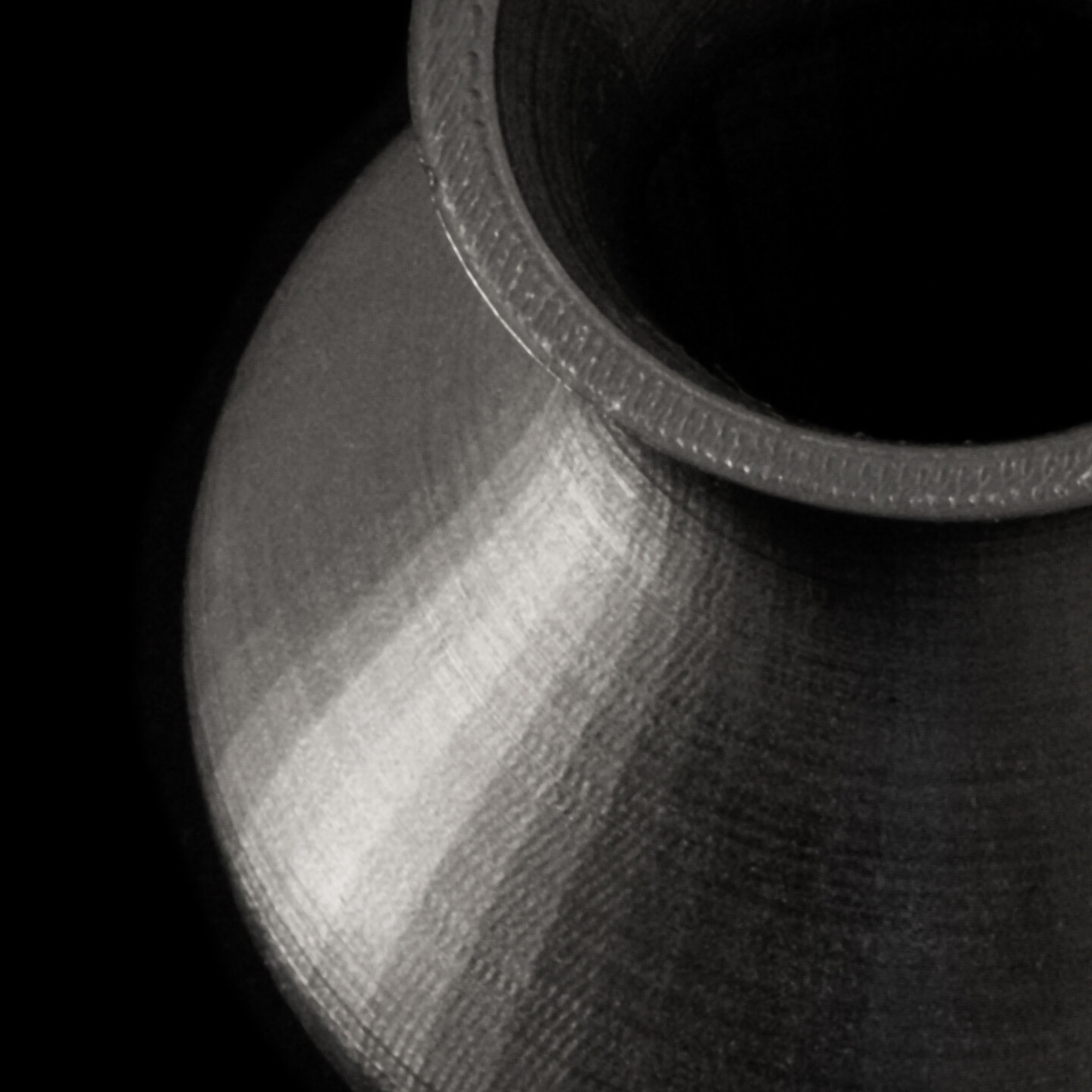 COMPOSITE
Markforged composite printers use a base plastic matrix reinforced with continuous fibers. Combining the materials during printing yields composite parts far stronger, stiffer, and more robust than conventional 3D printed plastics.